Thank God we had signed a deal to produce Diana Ross before the "Disco Sucks" backlash in 1979 shut down our lives. People don't realize that the life span of Chic was really just three years. We had a little big of payback during that whole "Disco Sucks" thing—that year the Pittsburgh Pirates won the World Series, their song was "We Are Family." So while one stadium was being burned and ravaged, the other was celebrating with disco. The thing is, all the rock-and-roll guys were all our best friends. John Deacon from Queen, who wrote "Another One Bites the Dust," was in the studio with me when I wrote "Good Times." Debbie Harry and Chris Stein turned us on to hip-hop and let us know our music was being used to spawn this whole new movement. Punk-rockers used to think of Chic as the ultimate cool band. Meanwhile, the industry was pitting rock and roll against us. So the backlash didn't come from the musicians. White working-class Midwest fans looked at this hedonistic culture dominated by ethnics and women and gay people leading lives that were completely over the top—these guys working at the Ford factory or wherever were like, We've gotta work like this and you don't have to work and go to Studio 54 and party?

The Disco Sucks movement was no different than any other white resentment at the success or happiness or gathering together of Black folk. We see it play out in curfews, in law, in police violence, in the bombing of Black Wall St., in segregation, in the willful neglect at preserving NOLA, in Stop & Frisk.

People can slap allllll the different names they want on racism. It always smells the same.
(via weformlikevoltron)
Wick Radio, a sonic adventure into the hearts and minds of Hackney Wick
"I'll be hosting a two hour radio show on Wick Radio this Sunday from 2-4pm GMT. I'm going to play all my favorite Soul, Funk and Disco jams to celebrate the first official broadcast of Wick Radio, they are doing an epic 24hr continuous broadcast starting September 28th at midnight. I'm honored to be a part of this and hope everyone tunes in to support good music, you might even like what you hear."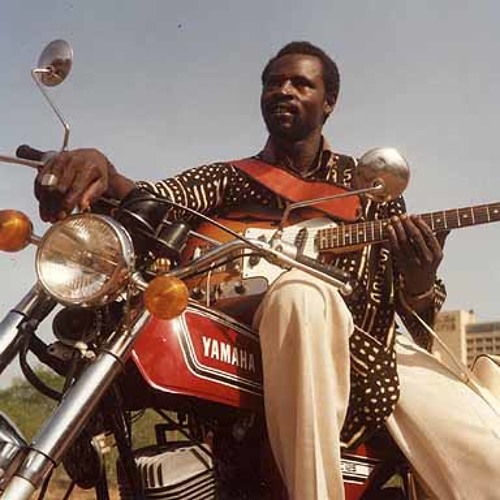 African Blues Music.
Lovely stuff.
France Harlow - Dance The Night Away
GERMAN SHEPHERDS ARE SUCH SCARY DOGS WOW

omfg crying
Dog just wants to boogie.
(via dutchster)
Egypt: How To Play a Gig in a Revolution (Trailer)
The Three Degrees - Maybe
;) 
Most awkward DJ event ever.
watch the whole thing here
Silver Convention " Get Up And Boogie " ( Live )
live boogie.
Little Dragon - Brush the Heat
What happens when a stream of water is exposed to an audio speaker producing a loud 24hz sine wave
(via megacosms)
TOPPOP: Jesse Green - Nice 'n Slow
hot.